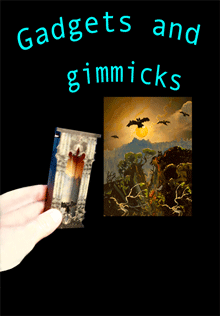 Hello the English-speaking Internet users! I want to show you my frame collection. So, I have created a Web site to present my passion: illuminated cardboard relief frames. My frames are illuminated by many small lamps hidden into the comic strips such as Tintin, Blake, Mortimer, Gaston Lagaffe (comic strip heros). I also created personal pictures. I'm a Tintin fan, a Blake and Mortimer fan. But I love many other comic strip hero's. Sometimes the subjects into my frames are animated with micro-engines. The micro-motors move some stuffs (Tintin for example). My collection frames is a real passion and I spend a lot of time to create it. I hope you'll enjoy my work and you'll become a fan of Tintin or other comic strips asI'm.
This website is in French language, but I noticed that many English people frequented my Web site, so, I decided to create this homepage in English. I hope that you will continue the visit with the translation proposed by Google.
These illuminated frames ask me for hundred of working hours and establish, little by little, my private collection . We often ask me to participate in exhibitions, but I have not enough time, it is for that reason that I decided to present this work on my website. See the many pictures and you will understand, step by step, how to make this illuminated frames.
If you need a requirement, don't hesitate, send me a message at this web mail : l e c a d r e f e e r i q u e @ l e c a d r e f e e r i q u e . com
All the commic strip pictures are protected by Copyright. Hergé drawing commic strips = copyright © Hergé/Moulinsart. This exibition is a private and personal collection.